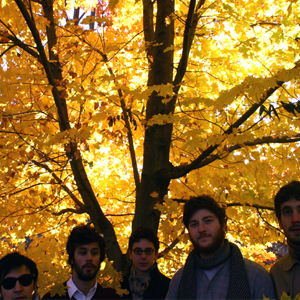 One of my favourite blogs,
Good weather for airstrikes
, is about to stop. The blogger has launched his own record label, Neon Gold ! They will drop their first release in september, a single from Massachusetts-based pop crew
Passion Pit
. Listen to the brief but effective introduction to the sound of what Pitchfork calls "a glistening array of woozy textures that call to mind both the atmospheric twee-scapes of A Sunny Day in Glasgow and the ecstatic seaside fantasias of Air France ... "
MP3 :
Passion Pit - Sleepyhead